call me petruta or patty. im twenty one in earth years.
i love the act of smoking and colorful trippy art.
sun in gemini. moon in aquarius. leo rising.
psychedelia. astrology. EDM. dreams. nature. meditation.
space/UFOs. cannabis. music festivals. HST. traveling. love.
♥|MUSIC HEALS MY SOUL|♥
~ this blog is basically a glimpse into my mind ~
~ ♥ love ♥ ~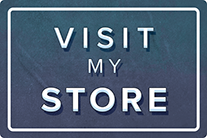 PASS THE MARIJUANA.
"The greatest step towards a life of simplicity is to learn to let go."
–  Steve Maraboli (via purplebuddhaproject)
When you're masturbating in your room and about to cum, then someone knocks on your door. 
1
2
3
4
5
6
7
8
9
10
older »